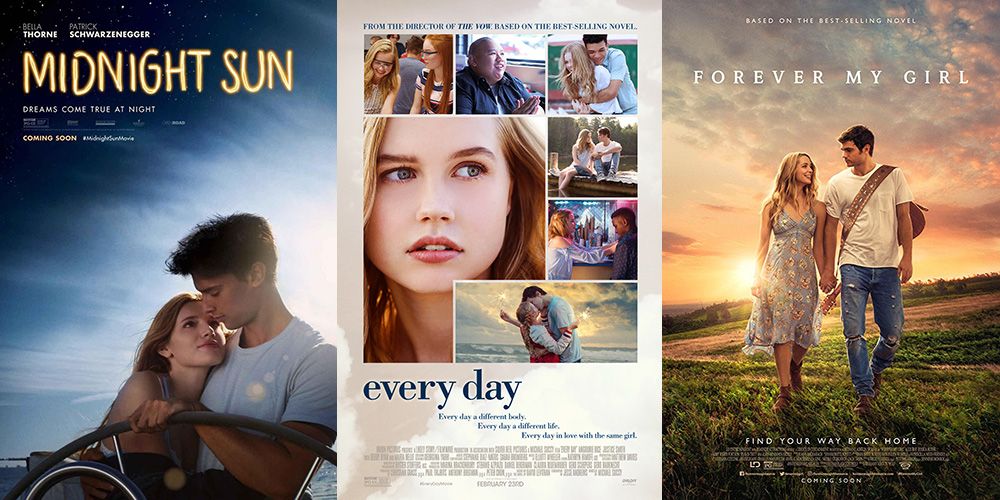 Frankly my dear, I'd prefer a romance; not exactly Rhett Butler's line from, Gone with the Wind, but romance is one of the main genres in the film industry. Let's take a look into a few romance movies that have hit the silver screen and may ultimately become classics.
The Notebook- Released in June of 2004, this romance stars Ryan Gosling (Noah Calhoun) and Rachel McAdams (Allie Hamilton). These two young teens fall in love and spend every moment they can together. However, Allie comes from money and her mother and father feel that Noah is not good enough for their daughter. The young couple becomes separated due to social differences. Will their love rekindle after many years apart? This Nicholas Sparks novel, turned movie will have views searching for tissues as they follow the troubles and trials of Noah and Allie. The Notebook has won 11 awards and 7 nominations.
A Walk to Remember- This Nicholas Sparks novel was adapted into a screenplay written by Karen Janszen. This 2002 romance stars Shane West (Landon Carter) and Mandy Moore (Jamie Sullivan). The two teenagers meet after Landon gets into trouble with the law and has to perform community service. This romance has won 3 awards and 2 nominations.
Grease- This screenplay by Bronte Woodard was released in June of 1978. It takes you into the life of two high school teenagers, John Travolta (Danny Zuko) and Olivia Newton-John (Sandy Olsson) as they meet and fell in love over the summer at the beach. However, when the two discover they are attending the same school after the summer ends, will their love continue or does Danny's fear of loosing his bad boy image tear them further apart? Grease was nominated for an Oscar, along with another 3 wins and 7 nominations.
Titanic- Released in December of 1997, this romance starring Leonardo DiCaprio (Jack Dawson) and Kate Winslet (Rose Dewitt Bukater) takes you into the story how a poor boy falls in love with the rich girl. Their relationship is ill-fated from the start as they meet aboard the 'unsinkable ship' Titanic, heading for America. Written by James Cameron, this heartfelt romance has won 11 Oscars and another 76 wins as well as 48 nominations.
Dirty Dancing- Released August 21, 1987, this romance stars, Patrick Swayze (Johnny Castle) and Jennifer Grey (Frances 'Baby' Houseman). Baby, visits the summer camp with her mother, father and sister and ends up falling in love with the camps dance teacher. Viewers will "Have the Time of their Life," watching this coming of age romance. Dirty Dancing has won an Oscar and another 7 wins, along with 5 nominations.
http://www.imdb.com/title/tt0092890
http://www.imdb.com/title/tt0281358
http://en.wikipedia.org/wiki/Grease_%28film%29