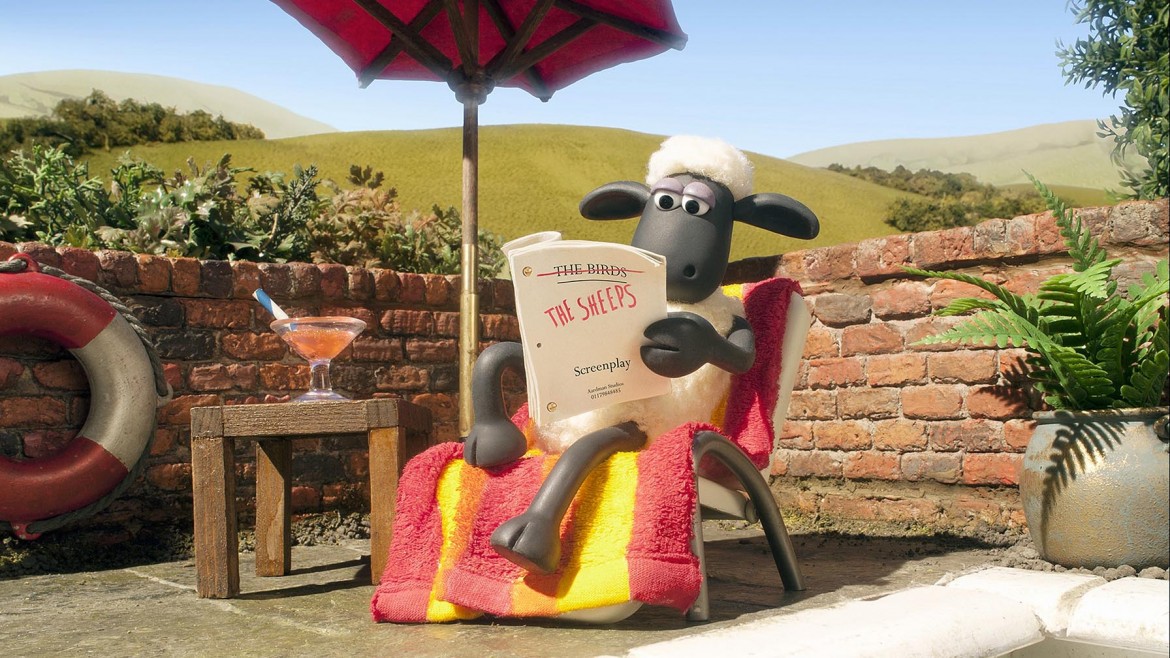 Movie News and Views
I know that I've been lagging on this column, and I'm not making any excuses. So, without further ado, here we go:
"Skinwalkers" – A mother and tries to protect her son from werewolves bent on killing him. Her son is the cure against turning into a werewolf. Aoooohhhhhh…. Opens July 27, 2007.
"Resurrecting the Champ" – Josh Hartnett is a sports writer who saves the life of a homeless man (Sam Jackson) only to find that he is a former boxing champ thought dead. Based on a true story. Opens August 24, 2007.
"Feast of Love" – A rom-com with Gregg Kinnear, Morgan Freeman, and Selma Blair. What is love? Baby, don't hurt me… Opens September 14, 2007.
"Into the Wild" – Emile Hirsch gives up his middle-class life and hits the road. Based on a true story/novel. Opens September 21, 2007.
"Elizabeth: The Golden Age" – Aaahhh… costumes, warfare, love, death, and the Elizabethan times. Stars Cate Blanchett, Clive Owen, and Geoffrey Rush. Winner of my I Didn't See THAT Sequel Coming award. Opens October 12, 2007.
"Sleuth" – Michael Caine hires out-of-work actor and wife's lover Jude Law (this is the story, not the reality) to steal from his home. I gotta nothin' else to say. Opens October 12, 2007.
"Gone Baby Gone" – Casey Affleck is investigating a missing girl case and the cops are on the take. Morgan Freeman and Ed Harris also star. Ehhh…. Opens October 19, 2007.
"Lions For Lambs" – Political intrigue with Meryl Streep, Robert Redford, and Tom Cruise. I'm on the fence on this one. Opens November 9, 2007.
"Mister Magorium's Wonder Emporium" – Dustin Hoffman is the owner of a magic toy store who is turning it over to his employee Natalie Portman. Justin Bateman also stars. Winner of my What Kind of Title Is This? Award. Opens November 16, 2007.
"The Water Horse: Legend of the Deep" – A kid finds a small egg that hatches and becomes the infamous Loch Ness Monster. The real Nessie is unavailable for comment. Opens December 25, 2007.
"The Pirates Who Don't Do Anything: A VeggieTales Movie" – For all of you out there who just can't get enough of VeggieTales, here's your fix. As for me, I'm beating my head against the wall after watching this trailer. Opens January 11, 2008.
"1-18-08" – From producer J.J. Abrams comes a birthday party for a guy named Rob in L.A. Trouble is, L.A. is being attacked by something emitting a weird sound and shooting balls of flame. I don't get it either… Opens January 18, 2008 (couldn't guess that, huh?)
"The Spiderwick Chronicles" – Two children move to a house and open a book that takes them to a fantasy world where a villainous creature wants the book back. Shouldn't this be a warning stamped on the book in the first place? Opens February 15, 2008.
"Vantage Point" – Dennis Quaid, Forest Whittaker, Sigourney Weaver, and William Hurt star in a movie about a Presidential assassination told from eight different points of view. I thought three sides of the story were difficult enough… Opens February 15, 2008.
"10,000 B.C" – From the guys who brought you "Independence Day," comes a movie about life, death, good, love, hate, and action sequences set in 10,000 B.C. No word as to whether Grog or the Fat Broad will appear. Opens March 7, 2008.
And:
"Hitman" – Tim Olyphant shaves his head and becomes the video game character. Opens October 2007.
"11th Hour" – Leo DiCaprio follows Al Gore's footsteps and does his own documentary about global warming. It's not easy goin' green. Coming soon.